Welcome to the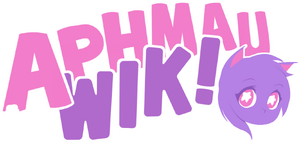 Welcome to the Aphmau Wiki, a wiki run by fans, dedicated to the YouTuber Aphmau! We are a collaborative community that anyone, even you, can edit!
---
We are currently maintaining 2,515 pages and 13,463 files.
---
If you have some information you think could benefit the wiki, feel free to edit or make a page!
If you don't have an account, why not sign up to create a personal account, or log in if you already have one.
Any errors or missing information can be reported here.
Want to help contribute to the wiki? Check Site Projects for pages that need to be worked on!
Enjoying the community and want to connect with more fans? Join the unofficial Aphmau Community Discord
Please thoroughly read the rules before you begin editing.
In regards to setting up pages on Aphmau's videos and episodes along with transcripts of those episodes, refer to here.
Fan fictions, original characters (OC), theories belong in Blog Posts. Creating pages for these will result of the page being deleted. If you currently have one of these pages up on the wiki, be sure to move it to your blog post!