If you want to view all 100 of the episodes, the full list of all episodes can be found here!
Minecraft Diaries Season 1

Episode 1 Thumbnail

Information

Episodes

100

Premiere

March 11, 2015

Finale

Sep 28, 2015

Series Chronology
This page is still very much a WIP!
If you are looking to edit this page I HIGHLY recommend using the classic editor as it is a lot less laggy than the visual editor.
This is where you can go to know more about the stories of Minecraft Diaries S1 (this is constantly updating so please give in more info)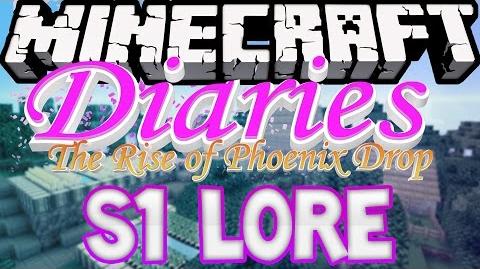 Minecraft Diaries-Backstory
Edit
Over 5,000 years ago a man (former Divine Warrior Shad) was banished, to the dimension known as the Nether. Turned by anger, he began to amass great power and created an army known only as the Shadow Knights. About 1,000 years after being banished, the person took the name of The Shadow Lord and was able to leave the nether and, with his Shadow Knights, invade the overworld, attempting to take it over. The lords of some of the villages opposed the Shadow King's rule, launched a full-scale war against the Shadow king and his armies, that has now become known as the War of the Magi. This war lasted for over 300 years until, about 900 years ago, a group of five people, The other Divine Warriors, came and were able to rise up and defeat the Shadow King. His physical form was destroyed, and his spirit was sent back to the Nether and trapped there. The Divine Warriors put The Shadow King's powers, and some of their own, into relics, one for each warrior.
Before Aphmau came to the world of Minecraft Diaries, the world was ruled by an evil king who began a war against the wyverns. However, the war was stopped by 7 divine warriors, Lady Irene, one of them. The king is still determined to get revenge on Lady Irene and all of her descendants. The last lord of the village was murdered and someone has to step up to the plate. Is that person Aphmau? Will she ever be able to help the village she hopes to claim? Watch to find out.
Minecraft Diaries Season 1
Edit
If you would like to watch all of Season 1, grab some popcorn and click here.
Aphmau
spawned into the world as a regular player. She was cutting down a tree before noticing a
mysterious person
. While chasing after
the person
, she discovers
a village
. The
mysterious person
runs away before
Aphmau
could continue chasing
him
. At the village, she meets two guards,
Garroth
and
Zenix
.
Aphmau
decides to help
the village
and live there. She finds the
old lords
house which is was a short distance away from
the village
and discovers
the village's
old Lord's
journal, speaking about how the villagers were changing, but not necessarily in a bad way.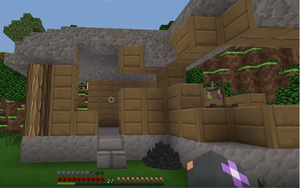 Brendan
, the farmer in the village, and
Zenix
decide that they should destroy the house and use the materials for something useful. When they returned
Brendan
was shot.
Aphmau
heard about it, and she then got the
doctor
in
Bright Port
, a village nearby. He was healed by
the doctor
with herbs. For a while, everything in the village was calm until
Zenix
and
Garroth
went on patrol.
Garroth
got shot with an arrow and then
Zenix
went missing!
Garroth
was injured and
the doctor
could not heal him. The
lord of Bright port
was a skilled healer, who used
magicks
to heal (yes they are called that). But he had gone missing!
Aphmau
decides to help find the
Lord of Bright Port
to heal her
friend
. She travels to the large village of
Bright Port
. A
kid
tells
Aphmau
that he can help her find the
Lord
if she can help him free his wolf friend,
Lowell
, who is being kept in the basement of the hunter's house. She frees him and is told by
Lowell
that he can help her find the
lord
and leads her to a
wolf village
. The wolves tell her about their missing wolf pup,
Kiva
, who is trapped in the
nether
. After entering the nether portal the
wolf tribe
had, she found a nether castle, and went in and saw a cage with the
wolf pup
along with a mysterious figure named
The Weakened Shadow King
. She defeats the
Shadow King
and went back to the nether portal. Once at the portal, she saw
Zenix
, her former guard that went missing. She chased him out of
the nether
and when she returned she found the
wolf tribe
had been set on fire!
She leaves the
werewolf tribe
in search for
Lord Burt
. She finds him in a cave but was attack by
Zenix
. She knocked him out and a
mysterious person
who she had seen in the first episode picks
Zenix
up and leaves with him. She goes into a hall leading her to a prison cell with the
Lord of Bright Port
being held in it. He tells her that the
Shadow King
had taken his magical powers, but gives her a potion. Afterword,
Aphmau
quickly heads back to her village to get the potion to
Garroth
. When she came home she gave
Garroth
the potion and the next few days were peaceful. One morning
Aphmau
found a baby at her doorstep with a name tag labeled "
Levin
". She does not feel she is ready for that responsibility so she puts a search out for any mother who is missing a baby boy and decides to keep him if the mother is not found. Some days later a new girl named
Sasha
came to
the village
and
Brendan
falls in love with her. Then word comes to
Aphmau
that there is a
mom
missing her
child
but they don't know if its baby
Levin
and to send a baby so far not even knowing if he is the right one was crazy. So to find out
Aphmau
decides to go there herself. On her journey she stumbles upon a lot of people places and things. Her first stop was at Crazy Cat Lady Island. There were hundreds of cats filling the sea and the island was filled with cat pee, including the
Cat Lady's
bed! She arrived there to see that the she hates dogs and demanded her to go to
Meteli
to get a potion that turns
mittens
back to normal (he had gotten giant overnight). There she went to
Meteli
to see that there were 2 people fighting for the lord position. There she meets
Laurance
(The birth of Laurmau) who gives her information and flirts with her. She goes looking for a girl named
Cadenza
cause she was missing. She saw a red chicken surrounded by roses and suddenly gets knocked out. She woke up to be in the
Chicken Shaman's
place and that the red chicken was
Cadenza
. In exchange of that potion the
cat lady
demanded, she needs to make chicken houses for his "people"(Chickens, Yes he is crazy). He said that the houses
Aphmau
made were awful and he build a chicken house himself. He gave her a potion and she left. She told
Laurance
about the situation and he said the
chicken shaman
means no harm and tell
Hayden
and
Kenmur
that she found nothing. Hayden was upset but
Kenmur
took the matters more calmly.
Kenmur's guard
then told him about
Kenmur
's past and that
Sasha
was his old lover.
Aphmau
headed back to the island and left with 4 new dogs. Continuing on her journey she finds a murder investigation and involved herself with it since
Aphmau
seems to always feel the need to help. After finding evidence, she told
Barrett
that the criminal was the baker and continued on.
Aphmau
finds herself inside a maid café owned by
Kawaii-Chan
. After getting a maid of her own she continues on. She got lost but while wandering she found an old man named
Elder Kain
and asked if she could bring him back some
Wyvern Lair logs
for him to rebuilt his village.
Aphmau
said yes and after getting sugar for her maid, she took the staff and spawned in the
Wyvern realm
. There she encountered a
Elder Wyvern
who explained to
Aphmau
what happened centuries ago, they were at war with humans led by
the shadow lord
when one day there was this
one powerful woman
who stopped the war. She spoke and understood the language of the
wyverns
and cleared their heart shrouded by the darkness from the
Shadow Lord
. She went back to the
overworld
and said to
Kain
she didn't get any for the sake for the protection of her world and theirs.
Kain
was really upset and revealed he was
Zenix
.
Aphmau
was knocked out cold to find herself in
Kawaii-Chan
's café,
Kawaii-Chan
explained the situation and says that she needs to leave. Tomorrow morning she went off to
Scaleswind
riding
Kimi-Chan
, Kawaii-Chan's horse. She then finds
Matilda
(
Levin
's biological Mom) in a cellar after finding a note leading into her where-abouts. Matilda tells
Aphmau
that she takes of him since he is the descendant of
Lady Irene
. It is dangerous for him to be with
Matilda
. Respecting
Matilda
's wishes she heads back to
Phoenix Drop
crying. She finds herself by
Laurance
after seeing
Ungrth
, his
wyvern
. He offered
Aphmau
a ride in which she hesitated but wants to go home soon.
Aphmau
finds
Phoenix Drop
in ruins all because of
Zenix
but it seems no one was severely injured. She gave
Levin
the music box and went to talk to the villagers. Then she proceeds to the mines to see
Garroth
's face for the first time because he never showed it and instead kept a helmet on.
Aphmau
took
Laurance
out of the lasso and chatted.
Laurance
suddenly saw
Sasha
, but she ran away.
Aphmau
then went over to
Sasha
's house but
Brendan
told her that she's going to leave the village. However inside her house was a book that was sealed and needs a spell for her to read it. The next day,
Aphmau
talked to
Laurance
and he told her about his past. He also told her about what's going on in
Meteli
.
The chicken shaman
still hasn't returned
Cadenza
.
Aphmau
volunteered to find
the chicken shaman
as soon as she can.
Aphmau
finished repairing the village and also add renovations to her house. She talked to the villagers and
Donna
picked
Aphmau
to be the maid of honor for her wedding (To Logan) but with a twist. She has to plan the wedding AND set it up. She then headed to
Meteli
. Aphmau talked to Laurance, Hayden and Kenmur before heading to the chicken shaman. What she discovers is that a person named Dr. Bees told her there was a slaughter inside the shaman's house. Aphmau went inside and found a note from Sasha saying that if he wants the rest of his people, he needs to go to the nether. Aphmau, worried for Cadenza and the shaman headed to BrightPort to use the nether portal in the Wolf Village. Laurance tagged along and they got the permission to use the nether portal form Boldof. After charging through the fortress and defeating the enemies along the way, they were at the top floor. They sneaked around the weakened Shadow Lord to get the Shaman but was noticed. Castor made a barrier but it won't hold on for to long. Laurance said that Aphmau and Castor go on ahead without him. Aphmau hesitated but finally went along his wishes. Castor and Aphmau came to the over world. She asked questions to Castor and since she saved him from the nether, Aphmau asks him to undo a spell in Sasha's book. But she is still determined to get back Laurance from the nether. They went back to Phoenix Drop and Castor undid the spell. Aphmau read the book to find out what happen during that mission. However the shaman told her it was all wrong and told her what really happen. Sasha had her memories altered by a person named Gene. Walking toward the docks Aphmau asked Castor about Cadenza, and she's fine. She said her goodbyes to the shaman and planned out the needs to get Laurance out. Aphmau watched Levin as he stood up for the first time then went to Bright Port since Garroth requested her. On the way to the docks she came in contact with Ungrth saying that Laurance is alive but is now different. Going into the nether is a trap so he could complete his transformation. She arrived at BrightPort and went to the secret location. There she finds Garroth, Azura, Kenmur and Hayden's guard and Brian, the son of Molly and Dale. They held a meeting in which they plan on changing the sacred scroll of the guards. Stating that if you become tainted, you must kill yourself. Everyone signed up except for Hayden's guard. Aphmau left the area, confused whether or not to save Laurance since he sacrificed himself to save her and Castor or follow Garroth since he took that oath to protect her. Aphmau went back to Phoenix Drop to find Garroth with Levin. She wanted to go back for Laurance but Garroth won't allow it, Laurnce can take care himself unless.. Garroth digresses and he gave Aphmau an idea to let Levin out and see the village. After that was over, she decided to fix up the old lord places so when Levin is older, he can have a house. Aphmau also thought that when Levin is old enough, she will give him the position of lord since it is rightfully his, that is if he wants to. As the sun was setting Aphmau decided that was enough for the day. Suddenly Levin stood up and went to the front of the house. There was Laurance but he looked different. Aphmau was relived to see him but something about him was off. She shouted a few word to him but Laurance quickly left the scene, leaving Aphmau and Levin. Soon after, Aphmau and Levin also left. They met up with Brian and Garroth and headed back to their house. She explained the whole situation. Dr. Doctor suggest that it would be best to have a playground instead and Levin was levitated. After they left, Zoey told Aphmau her past and that she misses her son (She's an immortal elf). Even so, Aphmau let her watch over Levin. Logan was coming down with a fever and Brendan was "seeing" Sasha even though she left. She thought he was just seeing things but Aphmau also saw Sasha. Since Logan was sick, Aphmau visited him. At her arrival, Kiki explained that Logan was turning into a werewolf. Kiki then said that she has the tough decision on wheter or not to let Logan stay or leave. She asked Garroth about this situation. They both agreed to let Logan to stay even if he turns into a werewolf. Garroth then told Aphmau, since she was looking for Raven, she could fond him at the west of the village. She found the cave just as she was going home. There were 5 Ravens inside the cave. Including Ungrth, she has found all of Gaia's children. She talked to Raven, telling him she wants him to go back but due to reasons Raven stated, she can't. One of the wyverns has a letter for Aphmau from Kawaii-chan saying if she can stay in Phoenix Drop. Aphmau replied with a yes. She headed back and found Donna in the docks. She asked her if she liked werewolves. But she replied that she's afraid of them. Aphmau is very worried on how to bring the news up to Donna. Aphmau gave the village upgrades and also plan on giving Garroth a guard tower for himself. She soon went to the plaza to see what the local dispute was, as told by Brian. Donna and Kiki were having a verbal fight on how Kiki stole "Donna's man". Not sure of how to solve this issue, Garroth left it Aphmau's hands. She calmed Donna down and told Kiki to distract her while she talked to Logan. At the mines, she saw Logan as a werewolf. Aphmau still accepted Logan for who he is. He then requested Aphmau to bring her to the mines tomorrow, right before sunset, to see if Donna still loves him. Donna arrived at the mines and said that she still loves him no matter what form he takes. Kawaii- Chan arrives and settles into the village. Aphmau found Cadenza at Molly's house for she was going to cook her when Aphmau interrupted. Aphmau took her and left. She then checked Kawaii-chan to see that she could fix her with the help of Zoey. The next day, they transformed Cadenza back to her human form. Aphmau promised to bring her back to Meteli since Cadenza need moral support on telling her father.The next day, Cadenza was waiting at the dock for when Aphmau needs to leave. Before they left, Aphmau checked on her villagers. After that they soon went to Meteli. Inside Hayden's home was the rivaling lords and their guards. Everyone was so happy to see Cadeza back. There they discussed about Cadenza when she suddenly asked her father for her to move to Phoenix Drop. After that Aphmau went back to Pheonix Drop to give them some time to dicuss about it. It seems that Hayden accepted that proposal and Cadenza moved to the house across from Emma.  Zane then comes to the village to peform the ceremony because he is High Priest of Irene. (Birth of the joke ship Zanmau) Zane comes because of a favor he owed Donna's mom who happened to be the Crazy Cat Lady. They are married and it is then revealed that Zane is Garroth's evil younger brother and Garroth is heir to the throne of the village (more of a kingdom) of O'khasis. Garroth was being forced to marry the heir (It's a she) of the other powerful village Scaleswind to stop a war. Garroth does not want to go and that is why he had hidden his face from everyone for so long (Garmau gets really intense here but swells back down). Laurance then returns from the nether because Ungrth set him free. Aphmau is sooooo relieved. (During this time a villager, Molly has a baby named Alexis.) Laurance gets better but he is blind. A baby shower is thrown for Alexis and Zane shows up. Zane accuses Aphmau of being with Garroth (which he isn't) and Laurance lies and says he's her fiancee. Zane gets mad at one point and attacks Alexis leaving her totured and fully grown. Aphmau saves the village from the muck by making a statue of the Lady Irene and it all turns into diamond and crystal blocks. She is then captured by Zane and finds a girl named Nicole. Aphmau finds that KiKi was giving a pendant (from Zane because he flirted with her) that gives birth to a kid if a male and female prick their fingers. She travels to a wolf village to stop a war when she is attacked and forced into an abaoned castle with her newly made friend Dante. Inside the castle is a ghost child who can show people their fears. He shows Dante his fear of his Shadow Knight brother and Dante passes out. (Birth of Danmau, which is a minor ship) Laurance amd Garroth arrive to help Aphmau and the child shows them Aphmau and Dante kissing (Kind of like a projection of their worst fear which is Aphmau choosing someone other than them to be with) The ghost child breaks down crying and Aphmau goes out him and comforts him. She finds out his name is Malachi and decides to take him in as her own (yeah she has two kids even though she's not with someone). They go to the wolf tribe and get captured. Lucinda, a witch who was captured as well helps Aphmau be able to transform into a wolf cub for a short period of time so she can investigate. Logan is captured as well and very ill. Aphmau manages to trick the wolves and get out of the village. They find that the village has been burned and assualted and every wolf is just about killed. The Cheif asks them to take care of his son, Yip (Who is eventually adopted by Donna and Logan). The pass by a village called Pikoro while returning Lucinda home and find out that the Lord is missing. Aphmau finds them beneath a well gaurded by Jeffory the Golden Heart. She manages to get him to soften up and let her go free with the Lord. She finds that Lucinda is the Lord's daughter and they reunited but she has to leave because the village hates witch-craft users. Aphmau returns home and Levin has grown. She also creates the Phoniex Alliance. Lucinda and Kawaii-Chan meet and have a show down (Becuase Kawaii-Chan is a magicks user and witches and magicks users have something against each other) Luckily it was all in good fun. Then Katelyn the Fire-Fist (A member of the Jury of Nine, extremly powerful gaurds run by Zane in O'khasis) shows up in a HUGE boat and asks Aphmau questions and gives her gaurds armor upgrades. Alexis is finally completely healed and Molly and Dale (her husband) rejoice, along with the rest of the village. KiKi's pendant finally releases a baby girl. Remodeling is done to the village and they now have gates. Then Zane shows up and threatens war if Nicole is not handed over. Nicole happens to be the heir of Scaleswind but she went missing. The children and those who aren't fighting are sent away by boat to keep them safe. Aphmau says goodbye to Levin and Malachi and heads into battle. Nicole is found by Emmalyn and Kenmur (Bright Port, Pikoro, Meteli and the Bright Port wolf village team up with Phoniex Drop creating the Phoniex Alliance) and she hits her father to snap him out of his lethal daze. Laurance is holding onto an amulet when Garroth knocks him out (he saw a projection ((NOT REAL)) of Aphmau and Laurance kissing in the woods and felt hurt, betrayed and jealous) and gives the amulet to Zane. They then head to the Irene Dimension (Lady Irene's dimension ((With the stranger who almost killed Aphmau when they met)) that she used to stay in during times of peace) Zane is heading for Irene's relic which will give him her power when it suddenly appeared in front of Aphmau and she absorbed it. They began fighting and Laurance was able to get Garroth back to his senses. Zane is about to kill Aphmau when Garroth Gets in betwwen and holds Zane of with his sword. A stranger with white hair and elfish style appears and stands beside a portal. Garroth tells Aphmau to go and she recluantly leaves him behind.
---
Diary Entries Edit
(Disclaimer: These are not written by Aphmau herself, these are simply a fun way to explain what happened in each episode, consider it a Biography, not an Autobiography.)
W.I.P (Work in Progress)
Dear Diary,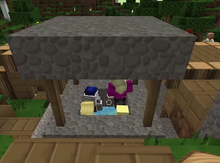 I spawned into a new world, as usual. Soon after, I saw somebody running through the forest. Curious, I decided to follow him and he led me to a village. Once I was there, I met 2 guards. One's name was Garroth and the other one was Zenix. They told me that their Lord was gone and the village was in chaos! How terrible. I think I might want to help them out, who knows, I might even become the new Lord which sounds kinda cool! In the village everyone seemed to be trapped in the well, being the good person I am, I decided to help them out, but a few of them were stubborn. I kind of hope they don't drown... All the Babes in this village seem to crowd around the same house, I will hereby call this house the Babe House! Anyways, for the rest of the day I collected materials and got set up in a house, I think it might belong to some girl named Emmalyn, but oh well I'm sure we can get along just fine.
Sincerely, Would be Aphmau
Dear Diary,
Today was a productive day, I made some of the paths in the town look a lot nicer! They're now made out of wood instead of that ugly gravel they had before. I mean, Garroth seems impressed. Emmalyn, on the other hand, seems to hate me. I don't really know why… maybe it's because I moved in without her permission? I don't know. In fact, now that I think about it, most of the villagers seem to have taken a disliking towards me. Hopefully I can change that. Anyways, later in the day, I saw this village in the water! I decided to go see if anyone in that village would like me better than the current one I am in. Sure enough, they did. I helped them out by making a dirt platform, they seemed pretty happy. I met a nice girl named Donna, I invited her to live in my village and she seemed interested. Who knows, maybe we'll see more of her! Unless she was eaten by a whale… I hope she wasn't. When I got back to my village, some of the houses were being attacked and NONE OF THE GUARDS WERE DOING ANYTHING! So, of course, I had to fend off the monsters. In the end, I did end up getting poisoned, but I'm okay now.
Sincerely, Would be Aphmau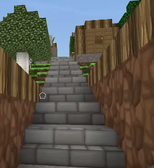 Dear Diary,
Today was a fairly productive day too! I changed the paths, yet again. I decided stone would look a bit nicer. Also, Donna came to my town! She wants to live in the town now, so I put her into the Babe House. I hope she doesn't mind. Oh, and I also talked to Zenix, he said that he and Garroth noticed my work and that they appreciate it. That was very nice of them! However, Zenix also warned me that I may be titled as "Lord" of this village, and he said that being Lord might have some "consequences". Something about "the world moving in ways it shouldn't," I don't really get it, but I guess I'll be careful. After that, I helped farm a little bit and I got a few pet goats! Even later in the day, I talked to Garroth. He told me that he wants things to start changing… and that the more I help the more "aware" villagers will become. I asked him more, but he told me to go to the previous Lord's home. I think I'll do that tomorrow. 
Sincerely, Would be Aphmau
Dear Diary,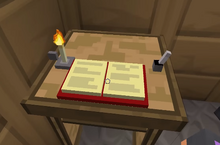 Today I decided to go take a look at the Old Lord's house. In there I found a book, a diary in fact! Kind of like this one. I read through the first few pages, it's mostly the Lord talking about how the villagers were "changing" but in a good way. Somehow I got knocked out while I was reading, I'm not sure who it was or why they knocked me out, but when I awoke the book was gone. When I got back to the village, Garroth was talking to a merchant that had come from a different village. His goods were very pricey seeds that I couldn't pay for, but Garroth, on the other hand, bought some of these seeds and gave them to me. He seems like a pretty good guy. I planted all of the seeds and went back home. Emmalyn still hates me by the way. I think I'm going to have to make my own house here soon. I also got a dog, I named him Thorgi and I already know he's going to be my best buddy! For the rest of the day I, just farmed, nothing too interesting. Tomorrow I'm definitely going to start on that house though, Emmalyn's starting to give me the evil eye.
Sincerely, Would be Aphmau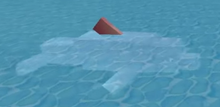 Dear Diary,
We have docks! Brendan, one of the villagers, decided it might help us with trade if we had docks, so he built docks! Paul, the merchant's, boat was already docked along with Paul's companion, Vischer. I asked if I could join him on his way back, but he said it was only a 2 man ship, then he said he'd come back for me if "I made it worth his while" Uh, the way he said it made it sound like… well, he corrected himself saying he didn't mean it like that, he just wanted gold. He sold me a few sharks' teeth, which was cool. Maybe I can do some sort of project with them! After that I found a really nice place for my house, it's going to be on a hill right next to the docks! I got distracted though when I saw a PINK DOLPHIN! I tamed her and named her Flipper. I HAVE A FREAKING PINK DOLPHIN!! THIS IS AWESOME!
Sincerely, Would be Aphmau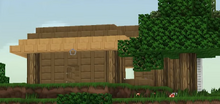 Dear Diary,
I finished my house! It's right where I said it would be and it looks pretty nice. Most of today I spent working on the house but, I took a nap and when I woke up, the docks were blown up! I have no clue who could have done this, but whoever it was killed Vischer too! Who could be this evil!? Zenix and Garroth told me to keep it from everyone in the town as not to cause a panic, I can understand that. Garroth also asked me to build a boat… I can't really build, but I guess I'm going to have to try. I had to tell poor Brendan about the docks. He worked so hard on them and I'd rather he find out this way, I didn't tell him about Vischer though. Anyways, tomorrow I'm going to have to work on that boat, I hope Garroth isn't expecting anything amazing.
Sincerely, Would be Aphmau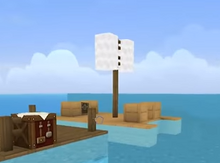 Dear Diary,
A new girl came to town today, her name is Kiki and she's Brendan's sister. She brought hamsters and she is giving them out to everyone in the village! I decided to get an orange-cream colored one. They're so cute! When I went down to the docks, I found out that Brendan has been working his butt off trying to get new docks built, and he did! We have docks… again! Anyways I built the boat, it's not exactly a masterpiece and I can't even drive it yet, but Garroth said he has an item on its way to make the boat actually be a boat. For the rest of the day, I worked on the boat like I mentioned it's not amazing, but it'll get Paul home tomorrow.
Sincerely, Would be Aphmau
Dear Diary,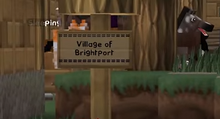 I decided to name my hamster Sean Connery! I feel like it fits him. When I got down to the docks, this weird key was sitting on the back of my boat. I'm not quite sure what it's for or who left it, but it might be important. Anyways, I'm not quite sure if Zenix or Garroth are amazed at my boat making skills, but we headed off today none the less. Bright Port, the small village that the travelers came from, wasn't too far away so it wasn't a horribly long trip. However, I did have to give Vischer's body to his wife. She was really sad and I still feel bad for what happened. I am now on my way back to town, I also picked up a cat on the way! 
Sincerely, Would be Aphmau
Episode 9, "Disturbing News" Edit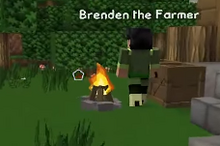 Dear Diary,
I made it back to town, but right after I left, my village received news that the Lord of Bright Port has gone missing and so have many other Lords, and that they were all found dead. According to Garroth, lots of people in the village see me as a Lord, which is making me a little concerned, but I'm not too worried as it is not my official title yet. On a different note, it seems like Sean Connery is growing. It might just be my imagination, but I think he's much larger than he was yesterday. I found Brendan and Zenix taking down the old Lord's house; they said it looks like someone was camping out at the place. I wonder who it could be. Anyways, I tried to tame that cat I was talking about, but I failed. I'll try again tomorrow.
Sincerely, Would be Aphmau
Dear Diary,
So today I decided to build my home into the hill a little bit, it gives me more space and it would be awesome to have this giant base under a mountain, just imagine it! I also built a little town square type thing. It includes a well, a mine and hopefully a place for merchants to sell things! Speaking about merchants, a guys came by today asking if I wanted any merchants to come to my town. I built what he wanted and I'm now looking forward to a food merchant coming to the town. Anyways, I found out how to tame my cat, his name is Meowki and he's... well, he's cute, but he's also very, very annoying. I can't go ten minutes without the dang cat getting stuck in a tree somewhere. He also kind of sounds like the Devil when he meows. Ugh. Meanwhile, Brendan and Zenix found a basement under the Old Lord's home! The only problem is that we need a key, which I think might be the key on the boat! I'm going to try it out tomorrow. 
Sincerly, Would be Aphmau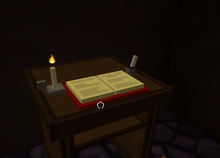 Dear Diary,
Brendan was shot! I had to go to Bright Port to pick up some herbs for the poor guy. Luckily, Garroth says he'll be fine. According to Zenix, he and Brendan were just taking down the Old Lord's house and BAM, Brendan was shot almost right through his chest. It's kind of weird, Zenix thinks that the person who shot Brendan is actually after him; I don't really know what's going on but honestly it's putting me on edge. Anyways, our new merchant came in! He seems scared because of the whole arrow thing, but I hope he stays. His name is Logan. To end off today, I decided to go look at the cellar. There was a notebook. I found out that the old Lord's name was Malik and he named this village "Phoenix Drop". I also found out that "The King" came after him and that's why he left the village to stay with his family. I'm not so sure I want to become Lord of this place, but if I do I'm keeping the name of this village Phoenix Drop. Also, Sean Connery is definitely growing.
Sincerly, Would be Aphmau
Dear Diary,
Tomorrow Zenix and Garroth are heading out to find whoever shot Brendan. I kind of want to go with them, but Garroth isn't letting me. I'm a little worried about them, even Zenix seems a bit worried, but I hope they catch this person! Also, Kiki really wants to check on Sean Connery, but I don't really know, he's kind of cute when he's big. Our food merchant isn't even selling food. The most he's done is built an archery range, which isn't bad, but he wants to see Brendan alive in order to start selling. For the rest of the day, I helped Zenix make a bow and, well, "populated" the village. 
Sincerly, Would be Aphmau
Dear Diary,
Today was sad as we have lost Meowki. Stupid skeletons. As for Sean Connery, Kiki says he's just fine and that's it's incredible for a hamster to grow to the size he has. Anyways, Garroth and Zenix went out on patrol for the day and should be back tomorrow, Dale is keeping me in the village so I don't follow them. Oh! I think I forgot to mention this last time, but Dale and Molly had a kid! He's so cute, his name is Ryan. (Listen, I know it was changed to Brian, but in the first few episodes it was Ryan and they kind of acted like his name was Brian for his whole life but for the sake of what actually happened, his name is Ryan) He seems to like me too! Also, I don't want to start drama but since this is my diary… I think Donna likes Logan a little bit and Logan likes Donna back. Heh. Around this time in the day is when Meowki died, I'll miss him. However, I did happen to have another cat, I named him Meowki II. 
Sincerly, Would be Aphmau
Dear Diary,
I've done some, um, work. I'm not exactly proud of it, but I've, let's not say kidnapped, but brought some villagers over to Phoenix Drop to, well, increase the population. Don't get me wrong though! I've made multiple people happy through the whole process. Dale seems worried about Zenix and Garroth, I'm sure they're okay though, they're pretty tough. Anyways, a new person actually decided to come to our village, that is without me, um, taking her. Her name is Zoey and she is a fairy-elf! She sells these very cool fairy lights that look amazing hanging up in town! Anyways, Kiki took Sean Connery to a bigger area and honestly, I'm pretty happy about that. Brendan came too, he seems groggy and kind of confused on what happened. According to Brendan, Zenix pulled him in front of himself just before Brendan was shot, I'm not so sure we can trust what he's saying right now because he still seems out of it. Anyways, I used the rest of today to make the town look nicer and populate it some more. I hope Zenix and Garroth are back tomorr- I was just about to end this off, but someone just placed Garroth outside my house! He looks hurt. I hope he's okay. 
Sincerly, Would be Aphmau
Dear Diary,
Turns out Garroth was shot with an arrow. Weird thing about it, it's the same exact place Brendan was shot. The doctor from Bright Port came over, but he was all out of herbs to heal Garroth. He says that the Lord of Bright Port can heal him with something called Healing Magicks, the only problem is that he's been missing for weeks now and no one knows where he is. I've made the decision to go to Bright Port and see if I can find him. Once there, I was led to this kid, his name is John. He happens to be the son of Vischer, so I feel bad asking him, but there's no other way. I helped John out by finding his wolf friend and he told me to go with them and they had information on the Lord. Good thing Kiki told me a few things about werewolves. Anyways, I'm going to meet the wolves tomorrow. I hope this goes well… 
Sincerly, Would be Aphmau
Dear Diary,
Lowell, the wolf cub's, parents never showed up so I had to go look for them myself, but I didn't get to do that until later. In the meantime I asked Azura about Garroth and Zenix. She says that she and Garroth lived in the same village,and that she knows close to nothing about Zenix and same thing with Garroth. Garroth just found him in a bad state and gave him a place to stay. Anyways, later in the day I had to bring Lowell back to his parents and, well, as soon as I dropped him off they started to attack me because of something they have against humans. It all worked out in the end though, I showed them a doll Kiki gave to me and they explained that Kiki and the wolf tribe were very good friends. Thank gosh for Kiki. I asked the Alpha Werewolf about the Lord and they said that they could help me. We're taking off for the wolf village later.
Sincerly, Would be Aphmau
Dear Diary,
The wolves lead me back to a wolf village that is actually pretty close to Bright Port. The Alpha Wolf, Bodolf, told me that they had recently had a battle with Bright Port and got into big trouble with a nether portal and well, long story short, one of their last pure-blood wolf cubs were taken to the nether and they need her back. The Lord of Bright Port went in to save her, but right after he jumped in, the portal was destroyed. I told them that I would go save the Lord and the wolf cub tomorrow; I'm not quite sure I'm ready for this, but it's a risk I'm willing to take. Khria, Boldof's wife, explained that Kiki was their friend because she saved Boldof when he was little. I went to go look at the nether portal, and they were right. Some obsidian was missing from it so I had to go get some to fix it. I'll light it tomorrow and go in after the Lord and the wolf pup.
Sincerly, Would be Aphmau
Dear Diary,
I entered the nether and immediately saw a large nether-brick structure. It looked like somewhere the wolf pup and the lord were being kept so I decided to investigate. While I was exploring it I came upon some people called "Shadow Knights". Like most things in this realm, they attacked me immediately, but I was too strong for them! Before getting to a different room I had to fight a boss named "The King's Guardian." He wasn't too strong and after fighting a few more Shadow Knights, I came across a room. There was something there, it looked like a ghost, which was guarding the wolf cub. Its name was "the Weakened Shadow King."  I can't quite remember what he said to me, something about how he would rule the world, but I easily defeated him and took the wolf cub. Her name is Kiva.  Kiva told me that the Lord was taken by a masked man. Anyways, we saw Zenix in the nether for some reason. He ran away from us by going through the portal, I don't know why he ran away from us, but when we came out of the portal, the entire wolf village was aflame! 
Sincerly, Would be Aphmau
Dear Diary,
The Wolf Tribe is starting to blame Bright Port for the burning of their village, but I know it can't be them! These were the people that took the Lord! I explained it to them and they said they will hold off until they have evidence it was the village. I helped them put out the fire and gave them Kiva back, then I set out looking for the Lord of Bright Port. Eventually I came across a door in the mountain side. I broke in only to see Zenix, who attacked me! I didn't want to, but I had to knock him out. As soon as I did, a man came in and took Zenix. He looks very familiar, but I can't quite put my finger on it. In the next, and last, room I found the Lord being held in a cell! He claimed that the people, probably the Shadow Knights, took his Magicks and he couldn't heal Garroth, but he had a few healing potions back at the village we could take and use. Today was insane…
Sincerely, Would be Aphmau
Dear Diary,
The Lord of Bright Port gave me the potion and sent me on my way. As soon as I got back to town I gave it to Garroth. He woke up immediately as asked about where Zenix was. According to him, they were investigating a weird door and all of a sudden he got shot. Zenix then fled into the forest, saying he saw someone with a mask. I told him about what happened with Zenix and he seemed very sad about it so I left him be. Brendan told me that thinks he wasn't the original target and that he and Zenix were shot at by someone unknown, so they chased after him and that was the last thing he remembered. Logan also threatened to leave if something like this were to happen again, I don't really blame him. OH! And also Donna and Logan are dating, what did I tell you, huh?! 
Sincerely, Would be Aphmau 
Dear Diary,
Today I'm going to have a total chillax day, you know work on some expansion projects,get to know the people of Phoenix Drop. It's just that these past few days have been insane and I really needed a peaceful day, and sure enough, I got one! Garroth is recovering,slowly but surely, which I'm very glad about, but I'm also a little worried about him. Logan opened his shop and well, Dale went right for the beer. Also, Zoey is selling her fairy lights for 1 redstone! I bought a whole bunch of them to make the town square look nice and decorate Zoey's stand a little bit for her. I used the rest of today to populate the town and chill and what not. 
Sincerely, Would be Aphmau 
Episode 22 "The Baby" Edit
Dear Diary,
I woke up today to find a baby on my doorstep! No note, just a baby with the name tag "Levin". I decided to go ask around town to see if anyone knew about this baby, I also checked in on Garroth. He seems to be regaining his strength, but he's not too happy about being shot. He also said he would help out with baby Levin if needed. Dale apologized for his drunkenness yesterday and I explained the baby to him. I also explained it to Logan, Donna, Zoey, Brendan, and pretty much everyone in the village. One of my now 2 Meowki II's started to attack me too, THAT CAT IS SO ANNOYING. The final thing I did today was make Levin a little baby room in my basement. I kind of hope we find his mother soon, she must be worried.
Sincerely, Would be Aphmau 
Episode 23 "The Shower" Edit
Dear Diary,
Kiki threw me a baby shower, haha! How sweet. I grabbed Levin and headed on over to the shower. So many people were there and I got so many diamonds and cute little gifts! A new girl named Sasha came to the town today. She says she wants to live here, but she seems kind of suspicious. I'm going to keep my eye on her, but Brendan seems to have taken a liking to her. I put the docks to find Khira and Kiva! Khira is very happy for me but she sense some kind of danger in the village. Kiva gave me a dog plush for Levin! She says it's from her a Lowell. That's sweet of them. I went back home, put the gifts down and finally put Levin back. Then a creeper blew the front part of my house..yeah
Sincerely, Would be Aphmau 
Episode 24 "Crazy Day" Edit
Dear Diary,
This weird new merchant moved into town. He was selling "Ice Cream" although he was just selling gun powder and Ice Cream Creepers. It sounded weird and dangerous, but I decided to buy a few of the Creepers and they exploded into ice cream sandwiches! Also, Dale is drunk… AGAIN. Meanwhile, Brendan is getting a little creepy with this Sasha girl, he's doing a lot of her work and even waiting outside of her house for her. Donna and I are getting more suspicious about this Sasha chick every day. I caught Garroth taking care of Levin, it was kind of cute. He told me that he had received news from Bright Port about a missing baby in Scaleswind. Garroth wants me to go check it out and make sure it is definitely our baby they are looking for. I will head out tomorrow.
Sincerely, Would be Aphmau 
Dear Diary,
I found Zoey in the basement taking care of Levin. She said that Garroth somehow knew of her magical abilities and decided she was the best suited to take care of him. Garroth and Brenden were setting up these ugly defenses around my house. Garroth really seems to care about Levin even though he just met him. According to Donna, a masked man visited Sasha last night and that's one of the main reasons to set up those defenses at my house. I talked to Sasha and she gave me some weird potion she claimed to be fire resistance. I prepared for my trip and headed down to the dock where Azura gave me the missing child report. It sounded just like Levin. I hopped onto my little boat and started sailing. It wasn't long until I found a sea of cats! They were everywhere! The cats led me to an island with this insane cat lady. She told me she hated dogs and only liked cats. I had no choice but to stay outside in my own little shack for the night
.Sincerely, Would be Aphmau
Episode 26 "The Admirer" Edit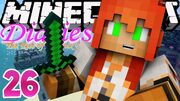 Dear Diary,
So today I woke up to a giant cat on the Crazy Cat Lady's island. The Cat Lady yelled at me, as if this was my fault, and sent me to retrieve a potion from some shaman in some village named Meteli. Well, I found Meteli and the head guard named Laurence started hitting on me. It was pretty awkward. Anyways, after he was done being a Casanova, he told me that their lord had died and there were currently two people fighting for lord, Hayden and Kenmur. I asked if he knew a shaman, and he said to go talk to the two candidates, which I did. They told me about someone who lived on the outskirts of town, and then they apologized that I had to go see him. I hope this turns out okay.
Sincerely, Would be Aphmau
Episode 27 "Roses Are Red" Edit
Dear Diary,
I continued on my journey to find the Shaman for that Crazy Cat Lady. I haven't let Thorgi out for a while so I decided to let him out, he is such a good boy! anyways I talked to Laurence about any new information and it turns out that Hayden's daughter went missing one day. He asked me to look for her, since he needs to keep the town in tack. I said sure, but with the condition of never calling me "your love" again. Ugh... Laurence is such...ugh. I talked to Hayden on what I should do to help. Hayden gave me information on his adoptive daughter Cadenza. I then talked to Kenmur in which he talked about his love for her. I decided to explore the land looking for Cadenza. While wondering around I found a red chicken circled by roses. Moving closer to the chicken, I asked it about Cadenza. It started to bawk around and flap its wings as if it knew something. I had an idea to go back to town and ask Kiki about what the chicken said, she's really good with animals. Returning with the translation, I saw the chicken, but someone knocked me out before I could speak with her
.Sincerely, Would be Aphmau
Episode 28 "The Chicken Shaman" Edit
Dear Diary,
When I woke up after being knocked out I was face to face with a man and his chickens. I asked who he was, and he asked me back. Turns out he's the Chicken Shaman. I explained my situation to him, and told him that I was looking for the red chicken sitting by him. Then he introduces me to his "people." They're chickens.... But, that explains the name. Then he yells at me for disturbing his people. He accused me of trying to steal Cadenza. I told him that Cadenza belongs in her town. But he told me how Cadenza often visits to play with the children, and one day he was experimenting and a potion fell on Cadenza turning her into a red chicken. Cadenza is apparently the "princess" of chickens. This guy is crazy. I tell him about how I need a potion for Mittens, and we make a deal. I'll build his people houses, and he'll make me the potion. So, I make what I think are decent houses for chickens. He complains about it and starts calling me "Terrible Chicken House Builder." I try again, he calls them horrible again. Then HE Builds the exact same house I started with! What the heck?! He gives me the potion and, like a nice person, I thank him and take out a potion of fire resistance in exchange. The Chicken Shaman tells me that it not a potion of fire resistance, but a potion of poison. He asks who gave it to me, and I tell him that it was Sasha. Then, he tells me that he saw Sasha burn to death in lava. How is Sasha alive if she supposedly burned to death?
Sincerely, Would be Aphmau
Episode 29 "Sasha Of Meteli" Edit
Dear Diary,
Should I tell Hayden and Kenmur about what happened to Cadenza? I don't know... I went Meteli and talked to Laurence. I told him about the Chicken Shaman incident and about Cadenza. Laurence then told me to don't tell Hayden and Kenmur since he means no harm. He again flirts with me, but even if Laurence is quite forward about romance with me, he is a good guy and definitely takes his job seriously. I did what Laurence told me to do, lie to Hayden and Kenmur and tell them that I didn't find any leads. Hayden was very upset when I told him found nothing. Kenmur took the news more calmly. I talked to Kenmur's guard, and I found out that Sasha was the love of Kenmur. He told me about Kenmur's past. The guard said that he took Kenmur to this village and that during that time he was helping the old lord improve this place, he fell in love with one of his guards, Sasha. Sasha returned his feelings, but during in a mission in order to save her lord and a few others from the Nether, Sasha was the only one that did not come back. That day forth, he changed. I returned to the Chicken Shaman's house to get the things I forgot. When I arrived there, he wasn't home. He was out in some sort of business. I headed back to the Crazy Cat Lady's island, for I am now done in Meteli. I arrived at the island and gave Mittens the potion, and it worked! The Cat Lady then told me that a crate with dogs washed up on the island so she asked me to take them and to get out of her island. I have five dogs now! Yay!
Sincerely, Would be Aphmau
Episode 30 "Suspect #1" Edit
Dear Diary,
I named the doggies with the suggestions of you, the viewers! The first ones name is Phoenix, second one is Cookie, next is Jiggy, and last but definitely not least, Puma. Before I left for my journey, I talked to the Crazy Cat Lady one last time in which we argued about cats and dogs. I ventured out to the unknown land in search of food for my dogs and to keep going south. As I climbed, I spotted a house. I investigated further to find out there was crime scene. I asked a Detective Guard what was going on and apparently there is a series of murders going on. After asking him questions, he begins to wonder why I'm interested in this. I said that "I was just passing by and I haven't seen anything like this" which was the truth. He then became cautious with me and arrested me without reason! After a short period of time, I was released because two people cleared my name, it was Garroth and Laurence. Thank Irene! I talked to Barrete, the Detective Guard, and said I could help him cause I like murder mysteries. He then gave information about the suspects. I made my own "detective team" with my dogs before heading out to investigate the crime scene.
Sincerely, Would be Aphmau
Episode 31 "Criminal Brains" Edit
Dear Diary,
In the rain, I investigated the crime scene. I came to the crime scene and found a girl named Joyce who was just standing there. She then told me all about Aaron, the victim of this case. I then searched around the crime to find anymore clues that could help us. I presumed It was either the black smith or the librarian. Continuing on, I interrogated the baker in the Chocolate Village, nothing suspicious. I saw a large house on top of a small hill, it was Lord Puu's place, he doesn't look like a good lord. I then went to the Strawberry village to interrogate the librarian, nothing suspicious. Finally I interrogated the blacksmith in Vanilla Village, and nothing seemed suspicious. However it seems that the baker was holding out more information than the blacksmith and the librarian. I went back to search a little more of the baker. I found out that there were pictures of skeletons and blood underneath his house. If this doesn't scream incriminating, then I don't know what does. There were 4 skeleton pictures and 4 murders, I have solid evidence that the baker was the murderer.
Sincerely, Would be Aphmau
Episode 32 "Maid in Heaven" Edit
Dear Diary,
I told Barrette what I found in the cellar under the bakers house and he said that he will make a swift arrest. I continued on my journey to Scaleswind. While wondering around the Vanila village, I stumbled upon Garroth's Raven. I received a letter from Garroth saying that all is well back in Phoenix Drop. I then saw a cute building on a hill near a village and investigated it. I came inside to see cute little maids!!! OMG. Under the permission of the owner, Kawaii-Chan, I took a maid and all other necessary things to tame it, in exchange to promote her maid café, of course. I also took lassos for my dogs... she said I could take anything except more then one doll, okay! Ugh... I CAN'T CHOOSE WHAT TO MAKE HER LOOK THERE IS SO MANY OPTIONS! SHE IS SO KAWAII-DESU!!
Sincerly, Would be Aphmau
Episode 33 "Sugar and Dragons" Edit
Dear Diary,
I finally found a look for my little maid, an angel. Kawaii-Chan then told me how I can order the maid around. I continued on my journey to Scaleswind and tested out my little maid to see if she did anything. After collecting enough leather, I made a backpack. As the sun was setting down, I needed to find a place for camp. Well... I got lost and realized I had no sugar for my little maid. So I decided to return to the cafe and while heading there I saw a campfire. I saw an old man whom I asked if I was near Scaleswind and he said yes. However the man asked me a request and I said yes cause I know karma's gonna get me if I didn't plus he'll give me a great reward. I got the sugar form the cafe and healed my maid. I returned to site and grabbed the Wyvern Lair staff from the chest and headed to the Wyvern realm. Before chopping down the Wyvern lair wood, I made a small shelter to protect myself and my maid from the hostile Wyverns.
Sincerly, Would be Aphmau
Episode 34 "The Wyvern Elder" Edit
Dear Diary,
I went out of my little hut, kind of the scared of the Wyverns but oh well. I let my dogs out and started to chop down some of the wyvern lair trees. As I was heading back, I saw this weird dome thing and inside it was a Wyvern Elder. He started to explain what happened centuries ago about how Wyverns and humans were at war. The Shadow Lord that resides in the Nether realm started this but was stopped by a powerful woman who can communicate with wyverns and exposed the Shadow Lord for who he truly was. That's a lot to take in. He then request me to do not fulfill the old mans quest for it may harm their world and ours. For the sake of our world and also theirs, I will not fulfills Elder Kain's errand. Just as I was going to go, a Wyvern named Gaia asked me to look for her children and I said yes. But I still don't know... should I give Elder Kain the logs or follow the Wyverns and don't.
Sincerly, Would be Aphmau
Episode 35 "Mask Revealed" Edit
Dear Diary,
I am faced with a tough decisions to whether or not to give the logs to Kain. After what the Elder Wyvern told me, it's hard to decide. I feel bad that I had slayed a few of the wyverns because I didn't realize they had "feelings". However I decided to not give the logs to Kain for I don't wish for a war to start between Wyverns and humans and be responsible for it. I hid the logs I collected inside the inventory of my maid so that I can tell the old man a lie, like I was afraid and so on. I went back to the overworld and told Kain I didn't get any and boy he was mad. However the old man transformed to Zenix! I thought he was dead! Zenix went man and suddenly I woke up in Kawaii-Chan's cafe feeling pain all over my body. Kawaii-Chan explained me the situation and said that my maid is gone. There are too many things to going on that I can't wrap my head around.
Sincerly, Would be Aphmau
Episode 36 "Levin's Mom" Edit
Dear Diary,
I hope Kawaii-chan gets a new place to stay. I rode on Kimi-chan, Kawaii-chan's horse since she didn't see her flying horse and maid this morning and insisted to use Kimi-chan instead since she promised fast travel. I returned to Zenix's camp site to see what really happened. It was horrible. So I continued to go south and found Scaleswind. I buckled off Kimi-chan and talked to a nearby guard to see what is going on. Apparently there was a woman missing her baby but is currently missing. I wondered the town and stumbled into a church. The priest told me the tale of Lady Irene and she really is amazing. I then saw a small crack in the shrine and found a note. It was a note to Matilda. I read the note and was definitely a clue to her where about. I went to the back of the tavern and found a trapdoor leading me to a cellar. I found Matilda and told her about Levin. She told me that she was the wife of the old lord of Phoenix Drop. Matilda then said to take care of Levin since she doesn't want them to hurt him. Since he is a descendant of Lady Irene, it is dangerous for him to be with her. I respected Matilda wishes and left her. I then went back to Phoenix Drop. Matilda...
Sincerly, Would be Aphmau
Episode 37 "Garroth's Face" Edit
Dear Diary,
I was going home to Phoenix Drop when I saw something at Kawaii-chan's café. I investigated further to the see that Laurence was there. He offered me a ride home. I didn't want to ride with HIM, but there was no other choice since I want to go to Phoenix Drop fast. Ungrth, Laurence's wyvern and one of Gaia's children, was our ride. We arrived at Phoenix Drop, and found out it was in shambles because of Zenix. But thanks to the guards and Zoey's barrier magicks, nobody was severely injured. I gave Levin the music box I received from Matilda. I need to rebuilt the village soon. Everyone was okay... well except for Emmalyn. But Donna's here to help! I went inside the mine to see Garroth without his helmet. He looks much younger than I expected... After I told him about the events, Garroth told me to give him some space to recover, mentally and physically. I just realize that Laurence was still in the lasso! Laurence came out and saw Sasha, but she quickly ran away. He told me it was Sasha, Kenmur's fiancé. He was distraught to see Sasha again. I went to talk to Sasha on what's going on, to find out that she left the village. I entered her home to find a book that is sealed and needs a spell for me to read it. There is so much going on but I think I can get the grasp of it...
Sincerly, Would be Aphmau
Episode 38 "Laurence 'The Hunk'" Edit
Dear Diary,
I need to repair the village soon. I walked to my house to see Dale standing there. Dale was staring at Laurance. He talked about him have chesticles when he was young. I went down stairs to see how Levin's doing. I put my dogs down at the front of Levin's room so he can have protection! There was Kiki and Donna and also Brendan? staring Laurance down the docks. I understand why Donna and Kiki but why Brendan!? I talked to them and they have reasons for staring at Laurance. I went and chattered with Laurance. He wanted to talk about Sasha. The Sasha he knew, and the Sasha I know are very different, I guess. He then told me that Castor the Chicken Shaman hasn't return Cadenza yet and it worries him. Being me, I then said to Laurence that I can find the chicken shaman.I then headed to the mines to see Garroth. Garroth still doesn't have his helm. I asked him why doesn't he show his face but he has his reasons and I respect that. I got the resources Garroth gathered and started to repair the village. I made some minor fixing but I hope that today I will be done and head to Meteli.
Sincerly, Would be Aphmau
Episode 39 "Made of Honor" Edit
Dear Diary,
I finished repairing the village. I also expanded my basement area and also add adjustment to my destroyed house. I spoke to Garroth and he got his helm back. I grabbed my stuff and a small boat. Before I go, I talked to the villagers. Donna asked me to be the maid of honor! but she was sly and said that I have to plan the wedding. I need to add a guard station for Garroth. I arrived at Meteli and saw Laurence. Since Laurence is busy trying to keep Kenmur and Hayden from clashing, I went looking for the shaman myself. I went over the Chicken Shaman's place to find a person named Dr. Bees who told me there had been a slaughter. I went inside anyways to find blood splatter, and a note from Sasha stating that if he wants the remain of his people he goes to the Nether. Wait...Cadenza! I need to go to the nether to retrieve Cadenza and Shaman. The fastest way to do that is going through the nether portal in the Werewolf village by Bright Port. I need to pack my stuff for tomorrow.
Sincerly, Would be Aphmau
Episode 40 "Grim Decision" Edit
Dear Diary,
I headed towards Bright Port, but before that I reported to Laurence. Laurence insisted for him to come with me. We arrived at the Werewolf Village, which looks much more patched up. I talked to Boldolf about the situation. He said that we could use it since we helped him in back then. We went in the Nether. I released Laurence from the lasso, followed the path the werewolves put, and arrived near the bridge of the fortress. We busted right through, defeating the guards that were in the way and reached the top floor. We sneaked through the weakened Shadow Lord to get to Castor but was eventually noticed. Castor made a barrier so it could hold him off for a bit, but Laurence said that Castor and I should go on without him. I went on without him, but the shaman didn't really care for him even though they known each other! We were back, and I asked him some questions. HE IS SO FRUSTRATING! But since we are saved from the Nether, he will do the request I ask him: to unseal the book in Sasha's house. I still need to go back for Laurence!
Sincerly, Would be Aphmau
Episode 41 "Memoirs of Sasha" Edit
Dear Diary,
The Chicken Shaman is as crazy as ever. Being sarcastic and stuff. Before we head out, I wanted to check the Nether Portal. It was destroyed. Castor said that something has probably disrupted it on the other side causing it to be broken. We went back to Phoenix Drop, and Garroth was waiting by the docks. I explained the situation to him. We walked to Sasha's house, and along the way, we found Brendan laying down. We slowly walked away, and into Sasha's house. Castor undid the spell to the book. I read the book to find out what happened to Sasha during that mission, however he said that all of that is wrong, and explained to me what really happened. It seems that this Gene person altered her memories. The shaman then said that we need to save Laurence. That's what I have been saying the whole time!! But if we do plan on saving him, the shaman needs to stay. They are doing something to magicks users that steal their magicks, and I don't want that, even him as annoying he is. While walking toward the docks I asked the shaman about Cadenza, and she's all right, apparently. I said my farewells to the shaman, but we need to get Laurence out of that realm soon!
Sincerly, Would be Aphmau
Episode 42 "Levin Grows!" Edit
Dear Diary,
I saw Levin stand up for the very first time! He is so cute! I soon headed toward the docks since Dale said I need to go to Bright Port, since Garroth requested me to. There in the docks was Ungrt, who said to me not to go in the Nether because it is a trap. Laurence has changed, and became...different. There is so much going on but I think I understand. I appreciated Ungrth's concern, but I needed to save him. I arrived at Bright Port to find Paul at the entrance! He told me the directions of the secret meeting place. I found it, then went upstairs. There I found Garroth, Azura, Kenmur's Guard, Ulrich, Hayden's guard and Brian, the son of Molly and Dale! They were holding a meeting about rewriting the sacred scroll of guard and that if they become tainted, they must kill themselves. Everyone signed except for Hayden's guard. But boy, Brian sure grew up. I left the meeting, since I was no longer needed. Before I go home, I visited Vischer's home. His wife is still upset, but John grew up really tall. But still, I need to rescue Laurence since he sacrificed himself for us. But Garroth was so intent on me not going to the Nether, since he took that oath to protect me. I don't know. I just want to spend time with Levin and save Laurence.
Sincerly, Would be Aphmau
Episode 43 "Shadow in the Dark" Edit
Dear Diary,
I arrived home and while I was going to Levin's room, and Garroth was there. I said that I want to go back for Laurance. But Garroth won't allow it. He said that before I go, he needs to go first. Laurence can take care of himself unless... I digress. Garroth says that I need to show Levin around, since he can walk now...or rather crawl. We walked around town. I helped Levin along the way, since I don't expect him to CRAWL the stairs. I talked to Dale, then Brian. It's a pleasure to have him as a new guard. I talked to Donna and Logan. Donna adores Levin, but Logan has a severe headache. Logan has a heart for babies, but still has that bad attitude. I also spoke to Zoey. Maybe when Levin's older, I should give him the position of lord since it's rightfully his, that is if he wants it. I wanted to fix my house, but decided to fix up the old lord's house. For when Levin's older, he can have the house his parents had. I started to repair the house while Levin was watching. As it was getting late, I needed to head back. Suddenly, Levin started walking on his own to the front of the house. There I saw Laurence. He looked different. I shouted at him that if he wants me, take me, but don't hurt Levin. But Laurence left soon after. Laurence...!
Sincerly, Would be Aphmau
Episode 44 "Zoey's Story" Edit
Dear Diary,
I grabbed Levin and left the scene. As I was running through the trees, I saw Brian. I explained what happened, and soon after Garroth followed through. Dr. Doctor said Levin is alright but it is weird for Levin to be walking. Doctor said he was levitated or something. He said it be best to make a playground for him, to keep out bad juju. Zoey told me about her life back at then. Since she was too curios about her magicks, she was banned because of rules. So she was separated from her husband. However the Elder of the council was found guilty for something, and Zoey's husband took over the council. He was able to bring her back, but she missed her son's childhood. I told Zoey that she can watch over Levin even though that happened. I saw Garroth outside of my house. I told him about Laurence and that I want to go after him, but Garroth said it's risky and might end up in their territory which can turn into a horrible mess. Garroth gave me some stuff for the playground for Levin. I worked on the playground and I think he's gonna love it! Logan's gone down with a fever, I hope he's okay. Then Brendan told me he is seeing Sasha, even though she left. But wait... I'm seeing Sasha too, maybe he isn't hallucinating. Whew... today was a long day....
Sincerly, Would be Aphmau
Episode 45 "Logan's Curse" Edit
Dear Diary,
Today Zoey and Levin aren't in the basement! They are using the playground I made. But I need to try to not think about what I saw yesterday, Laurence... Anyways Levin seems to enjoy the playground!. Since Logan was ill yesterday, I went to see how he's doing. Kiki explained that Logan is turning into a werewolf. I have to make a choice on whether let him stay or leave. Even though he has a terrible personality, I want him to stay. Before going to find Donna, I spoke to Garroth about this situation. He said that he isn't going to turn against Logan just because he is a werewolf. I agreed and since I am the lord for the time being, I said it's okay. Garroth told me I could find Raveb at the west side of the village, since I want to talk to him. Ugh.. Brendan is still sad about Sasha leaving. Just as I was going to head home, I found the cave where Raven was. There was five wyverns in it... so including Ungrth, I found all of Gaia's children! Even though I want to take all the wyverns back, I can't due to... reasons. I got a message from Kawaii~Chan from one of the wyverns. It says that she has no place to stay, and was wondering if she could stay here. My reply was, of course, yes. I found Donna in the docks and asked her if she likes werewolves, and she said she is afraid of them...yeah. I hope this turns out well.
Sincerly, Would be Aphmau
Episode 46 "Kawaii-Chan Moves in!" Edit
Dear Diary,
Today, I gave the village a makeover, and gave it some TLC: Tender Loving Care. Since I want it to grow and look nicer! The houses are a basic design but it will suffice. I also plan on giving the large house to Dale and his family. I might need another population boom. I plan on giving Garroth a guard post since he has done so much and I want to surprise him by giving him that! The proudest thing I have done is finally adding stairs connecting the village street to my house! I no longer need to parkour the mountain. I noticed a boat at the docks and a person. He said that Kawaii-chan is inside! Kawaii-chan told me her thanks and we soon headed to her house right across from Emmalyn's. Okay...Brendan just.. ugh fell for Kawaii-chan. I am fine with him helping her, just keep hands to yourself BRENDAN! I went to the plaza to see what the local dispute was, as said by Brian. I found Kiki and Donna having a cat fight. Garroth asked me to help since he isn't used to this. I calmed Donna down and asked Kiki to distract her while I talk to Logan. Logan...turned into a werewolf, but even so I will accept him for who he is. Logan asked me to bring Donna tomorrow just before sunset in the mines to see who he really is and see if she still loves him. Aww Logan... There will be so much going tomorrow for village.
Sincerly, Would be Aphmau
Episode 47 "To Love or Leave?" Edit
Dear Diary,
The villagers have become more sentient and have feelings, but that doesn't mean I want more people in my village! So today, I plan on bringing a new baby with the last 2 villagers in Phoenix Drop. I got the stuff to get them to make a baby and headed off! Before that, I saw that Kiki has a bruised eye because of Donna, so Garroth took her away. I hope Kiki feels better. I noticed that Dale, Molly and Brian was using the large house I made for them! There inside was Cadenza, and Molly was planning on making her into a chicken stew! I made a excuse and took Cadenza away. Wait...what happened to the Chicken shaman? There so much people I need check on. I found the 2 villagers, made them wed, and have a baby! I checked Kawaii-chan and saw that Brendan was with her...ugh. Kawaii-chan noticed that Cadenza and said that she wasn't a chicken. She said she could fix her! But needs someone who does barrier magicks which. I know some one who does that, Zoey! I explained the situation about Cadenza to her. I found Donna with Garroth in the old babe house and told Donna to follow me. There in the mines, Loan transformed into a werewolf and explained why this happened to him. Logan gave Donna a ring and she said she will always love him no matter what. Awww... it all worked out in the end. I look forward on what's being held in the future.
Sincerly, Would be Aphmau
Episode 48 "Transformation" Edit
Dear Diary,
Today, Thorgi is the dog of the day! It's been a while since me and Throgi were out together. Anyways, I finished the guard tower I have for Garroth! Brian said the Dale is getting old or just lazy because of Levin. What could I say He's a bundle of energy! Plus I need to build a barn for Kiki to keep all her animals. Downstairs, I saw that Dale and Levin were fast asleep. Figures since they have been playing a lot and must be tired. I headed towards the guard tower to see Garroth's reaction. He was very thrilled to have a guard tower of his own, which makes me very happy. I walked to Kawaii-chan's place and saw that It was very PINK. I just came in time for the ritual for Cadenza. She's back being a human and she's so pretty! We had a small party to discuss why she came over here. Cadenza asked me to come with her to Meteli to explain her situation and needed some confidence. If I come, she can gain it. Also BRENDAN! don't do anything weird to the girls! I learned the new baby's name and it was Kyle. He is cute! Also Donna and Kiki made up! Donna discussed her plans on the wedding and it's just very sweet. And Oh My God, I have the best plan ever! Since Kiki has the elephants, it could escort Donna at the aisles and then she would be on the harness! I AM THE BEST WEDDING PLANNER EVER! the village is slowly but surely progressing!
Sincerly, Would be Aphmau
Episode 49 "In the Shadows" Edit
Dear Diary,
Today is the day where I go with Cadenza back to Meteli but first I need to check on everyone. Garroth told me to be careful in Meteli since they have lost their head guard, Laurance. I asked Garroth why he insists on forgetting Laurance, he answered by saying that to become a guard you must know the risk it takes and to protect one's village. If I come back to the Nether to rescue him, that means his sacrifice will be in vain.So Baby Levin is learning how to walk! Molly, Kiki and Donna were discussing about the wedding which I need to get around to soon as I'm done in Meteli. Also Brian found Kimi-chan! I finally asked Emma if Kyle and Levin could play together when Kyle's older and happily she said yes. Brendan, keep your hands to yourself! The village is slowly becoming active and I love it! I grabbed a boat, lassoed Cadenza and went off! I went inside Hayden's house and revealed Cadenza in which they were glad to see her. Cadenza then proposed to them for her to come live in my village!! I was surprised but I guess it's okay? Also Hayden's guard, Glenda quitted leaving Ulrich in charge. I left to give them sometime alone. If Cadenza get approved where will I put her? Oh well, I'll figure it out tomorrow!
Sincerly, Would be Aphmau
Episode 50 "Molly's Secret" Edit
Dear Diary,
I finally got to Donna's wedding! I went inside Molly's house but Donna wasn't there. I found a book with notes Donna took. Upstairs, Molly is holding a baby girl and they named it Alexis! They wanted an "A" name after me!. I saw that the house across from Emma seems decorated. I came to see that Cadenza and Hayden were inside. Hayden accepted Cadenza request. In exchange, Phoenix Drop and Meteli will be in good terms. Cadenza has a hobby of sewing so I asked her to make a wedding dress for Donna! I saw that Brendan was suit. Kawaii-chan is tired so Brendan will be her man-maid. Sweet but creepy! I asked Kawaii-chan if she can make the cake. Emmalyn is interested in Brendan... I'm not dealing with this love triangle! Also the crazy cat lady is Donna's mom! I introduced myself to the High Priest named Zane. Donna's mom invited him. Since a lot of people are talking about O'khasis, I asked him about it. He said it's the place which the king used to rule in. Anyways, I fixed the shops and made a medical center for Donna. I got all the stuff that Logan left for the wedding and went home to see Levin. There was Garroth talking about Zenix. He then suggest to have a baby shower for Alexis and Kyle. Garroth... There is so much going on! So we have Kawaii-chan on cake, Cadenza on clothes, Garroth on guard and me on the design. The village is getting bigger with people starting to live here!
Sincerly, Would be Aphmau
Episode 51 "Wedding on the Docks" Edit
Dear Diary,
Today is Donna's wedding day! I am finally finished the preparations and I only need to get the dress from Cadenza. I have to say that I did a pretty well job! Anyways, I even made a love boat for them. Donna said she wanted one in her notebook. Zane asked me if Garroth could remove his attire for the wedding. I told Zane that it's his choice. But he said that he wasn't going to do Donna's wedding if Garroth refuses. Since it is Donna's wedding, I asked him if he could. He has his reasons to not remove his helm which I can understand. I told him to take a day off. I went to Cadenza to pick up the dress. I tried on the dress and it was so pretty! It was lilac purple as I requested! Then went to the old babe house to talk to Donna. Donna was wondering if she was good enough for Logan. I told her that she is and just be happy with him. We then went to the wedding. Logan and Donna are officially Mr.and Mrs.! After the ceremony, we danced in the plaza. I decorated the plaza for the wedding reception! The babies are even dressed up! I decided to dance as well. Garroth then decided to join us without his helmet. Soon after, Garroth and I then started to dance. After the wedding, Logan and Donna sailed off to their honeymoon. Garroth and I were the only ones left. Garroth tried to say something to me when suddenly Zane interrupted. He said that Garroth was his brother... WHAT!!
Sincerly, Would be Aphmau
Episode 52 "Sacrifice Made" Edit
Dear Diary,
I can't believe that Garroth has family! Zane said Garroth is the son of the Lord of O'hkasis. Zane being second and having a gone younger brother. A treaty was signed between Scaleswind and O'kasis. Their first borns were to wed since they were about to go to war. Garroth didn't love her and fled. Zane left. Garroth thinks if he doesn't confront his father, something bad will happen. The next day I went to talk to Zane but I saw that the babies were playing! I saw Kawaii~chan and Brendan were cleaning up the docks. And the decorations at the plaza are almost gone. Inside Molly's house was Zane. I told him to get out. Suddenly, he sparked a fire! I put it out quickly. Zane threatened Alexis... He wants Garroth to come back and met his fiance. The treaty is going into effect in two months. Garroth has until then to decide. Zane will be leaving in three days. This just got serious... As I was walking, Brian was staring out the forest. He told me Garroth went in the woods. Worried, he asked me to go check him. I went and saw that he was looking at Laurance and Ungrth! I went over to Ungrth. He wanted to help Laurance. He took Ungrth when abandoned. He repaid his kindness by transcending the realm barriers and using his powers to free him. But, disturbed the space and came into an ender state. Wyverns don't die. They slumber until reborn again. He told me to take care of Laurance and vanish. I went to Laurance who was unconscious. Why...
Sincerly, Would be Aphmau
Episode 53 "Laurance Undone" Edit
Dear Diary,
Laurance will recover but he's blind... Zoey can't use her magicks to heal him. I talked to Garroth and he asked if I could ask about Zenix. I arrived at his side and he reached for me. He became a Shadow Knight against his will. He hung onto his humanity by thinking of me. He confessed to me... I can't return those feelings right now. He then dozes off. Garroth wanted to talk about Zane. I told him what happened yesterday. We have three days to figure something out. I plan on upgrading my house but I have been busy. The house near my house has been commandeered for Zane, and some materials in the plaza! I hope they're not staying. That's the place I was hoping to put Kiki's farm! Anyway, Dale was teaching Alexis chess! In the coming days I'm making Kiki's farm. Right after that, my house. Kawaii~Chan asked if she could help fix my house. She wants to help since I've been taking care of the village. She asked what my favourite color, which is purple! Kawaii~chan can help with my house while I work on the farm. I notices there was a book in the stands. It was from Donna's mom. I'm glad she's gone! And I'll be when Zane is gone. I don't want Garroth to go. Why are there materials missing form the village!? Anyways, I'll make sure Laurance is fine. The first thing is to do is Kiki's farm while Kawaii~chan is working on my house and expand the village in general.
Sincerly, Would be Aphmau
Episode 54 "Cadenza's Worry" Edit
Dear Diary,
I started working on Kiki's farmhouse! I told Kawaii~Chan to build rooms for Levin, Zoey and a guest room. Cadenza then showed up. Brian told her a man with long orange hair was here. The person that came to mind was Laurance. It was him but he's blind. Cadenza wanted to know what happened but Laurance refused. She asked if he'll return to Meteli but it's not safe for the future lord if he did. Cadenza didn't know why. Laurance asked her to leave. He asked why I didn't tell her, him being a Shadow Knight. We're trying to avoid panic. Cadenza told Zane about Laurance, thinking he could help... Anyways, I gotta dig this hill for Kiki's farm. A little ocean is near by so she could put the sea animals there! Zane is extending his stay and Garroth's departure. How did Zane know Laurance was a Shadow Knight? How does he know Zenix? Kiki was thinking of a double baby shower for Molly and Emma. Garroth brought up the idea. She'll be preparing the shower after I'm done! I wondered to find Garroth. Brian found a wolf and kept him! Garroth was at the house Zane was. He's worried about Zane. I suggested to get rid of him. But he has too much influence and power. Why doesn't he marry the daughter of Scaleswind instead but it would be offensive. Scaleswind and O'hkasis are at the brink of war, one wrong move can set things off. Garroth will patrol the house just in case. He said try not to worry so much. We'll find a way out of this. Good thing Zane's extending his stay. I have more time to think.
Sincerly, Would be Aphmau
Episode 55 "The Baby Showers PT.1" Edit
Dear Diary,
The farmhouse is phenomenal! Kiki told me to tell everyone about the shower so they won't forget. At my house, there's a lot of purple. It's really cute! I told Kawaii~Chan the Shower. Inside was amazing! I don't think I like the floor too much. While downstairs, I visited Laurance. Asking if he could come. But he was dishevel. Cadenza then came! Asking if she could dye his hair back to its natural color. I didn't know it was dyed! He doesn't like the color since it looks like his hair is on fire. He'll be so different that I will barely recognize him! Also Brian named the wolf Grey Wind. Garroth asked if I thought a way to help the engagement. I suggest a fake death but he already did. Opening a portal, toss Zane and break it. But can't. I then suggested a girlfriend. If he had someone with a village of their own. But I'm the only person he know that owns one. He's okay with me posing his girlfriend but actions have repercussions. There was black and purple stuff in the hole Zane made. Anyway, I told everyone about the Shower! Everyone made it there. Only Cadenza and Laurance are missing. I went to Dale and see what Zane gave him. It was a necklace for Alexis. I followed him outside. I asked if Garroth had another love in his life. He would take her out a picnic in the woods where no one would hear anything if something happens... Garroth will marry her as long as he lives. Garroth has a day until Zane takes him... I bumped into Cadenza. She showed me Laurance! I couldn't believe it was him! He looks so different now!
Sincerly, Would be Aphmau
Episode 56 "The Baby Showers PT.2" Edit
Dear Dairy,
Just as I was going to grab Laurance's hand and led him to the party, Zane and his guards appeared. The question that I asked was suspicious so that now I know about Garroth being the son of the lord of O'hkasis, I'd do anything. Laurance came in saying that he didn't like the way he was treating me, HIS FIANCÉE! Zane said he was covering me but Laurance cameback that it's taboo for Zane to believe in the Shadow Lord. Zane doesn't believe it for a second so he ask Garrtoh if this is true. He said yes. He blamed his guards for his mistake and left. Laurance apologized his actions. But Garroth told him he saved me again. Garroth said that we should figure this out in the morning. Right now, we should be enjoying the party. Zoey woke me up in the middle of night! She sensed something was unbalanced in the forces of magicks. Kawaii~Chan told me that she feels a dark presence. I saw there was this black and purple stuff at Molly's house. It's the same stuff I've seen in the plaza. Molly and Dale were panicking. Alexis has been engulfed by this. Soon, I headed to the plaza to see that it was covered! In it was Zane and Alexis. She was put into an alter and suddenly turned to a Shadow Knight! She started to attack me and I didn't knew what to do. Molly then came... Alexis helmet fell of and was unconscious on the floor. I looked back to the alter to question Zane but he was gone. I swear I'm not gonna let this go!
Sincerly, Would be Aphmau
Episode 57 "The Baby Showers PT.3" Edit
Dear Diary,
Zane's place was covered in the black and purple stuff and there were skeletons. Garroth said that he'll search around the perimeter with Dale. Brian told me that the bodies have been decaying for a while. I started to hit the stuff when I heard something open. I was hesitant to go but I had to. I came down to see a figure at the corner. It wasn't attacking me. It told me that Zane told it was the heart of the Shadow Lord. A sacrifice to give him a physical form. It didn't know what he was talking all about. I want to help it but it said it there isn't anything I could do. It thanked me. I feel so bad. I took the pulsing heart it was holding. I have to tell Garroth about this. I told Garroth of the black shadow thing back at the house. When we came back, it was gone. The necklace Zane gave Alexis was held inside a case. It was the source. Zoey put a barrier around it. Alexis looks alot like Molly. Dr.Doctor can't do anything for Alexis condition but he is willing to stay and help. Molly asked if Alexis was evil. I lied to her. She was just scared. At the plaza were my doggies. Sean Connery is back to normal! Kiki wondered what happened here that caused that effect and I told her it was Zane. I shouldn't meddle in other peoples affairs but this is a no-no. Everyone is fine except for Alexis. It feels like the night lasted forever. I honestly don't know how to take visitors into our village. It's something I will have trust issues with. Hopefully Alexis wakes up soon.
Sincerly, Would be Aphmau
Episode 58 "Smile" Edit
Dear Diary,
It has been two days since then. The purple and dark stuff is spreading. Alexis is still asleep. Zoey and the others have been showing no progress. Molly said we should keep our faith to Lady Irene and keep smiling. Laurance said he'll try to help. Emmalyn found something about the black and purple stuff in a book she read. How we might get rid of it. We need Wyvern blood or at least thats what it says. Garroth received a letter from Zane. Saying there were more important business in O'hkasis. The marriage is off for now. I'm happy that Garroth gets to stay here. When I arrived at the barn Kiki was on her bed. She has never raised her voice on me. I found Raven out in the open. Ungrth's thoughts weren't pure so they exiled him. But he cared for Laurance. So much that he spent his life to save him. To honor that, they made him a beautiful grave. I asked asked him for help with the black and purple stuff. Raven said I can prevent it from spreading by using chiselled quartz, five tanzanite, surrounded by water, with the soul fragment of a departed wyvern tossed in the centre. He was kind enough for me to use Ungrths. He even gave me the items. I feel bad for taking his soul. It was best to build it where the biggest mass of that stuff is which is the plaza so I did. After a while, I figured out a way to build the shrine. I threw in the soul fragment. It was the most beautiful statue I've seen. It was of lady Irene. The black stuff even turned into diamonds! Every black stuff in the village changed into the diamond! The statue of Lady Irene is even holding Ungrth's soul. I look forward to making this place even better!
Sincerly, Would be Aphmau
Episode 59 "Wolves Plight" Edit
Dear Diary,
Today was so super ecstatic, because Phoenix Drop is SUPER RICH!!! Thanks to the statue of Lady Irene, Phoenix Drop has been blessed and I hope she bless Alexis. I found Zoey outside. I have been wondering how old is she... but she didn't say... I left her and went inside to see how Alexis is doing. She is so pretty in her new dress that Cadenza made and she is starting to move a little and talking small words. I was happy that her progress is doing great! Dale told me to meet Molly near the statue at the plaza. I left him alone with Alexis and went to talk to Cadenza. She was wondering what is Alexis's favorite color is... I went to talk to Laurence and saw him move from the window. I went in front of him and saw his eyes was in a different color... the same color as Cadenza's eyes... I asked if he can see and he responded yes,being all flirty and stuff, I left him to rest. I was checking the house that ... he who shall not be named's house... it was filled with bedrockium. I was going to check on every one but I saw something went by. I though it was one of Kiki's animals but it was a werewolf! I though it was a threat but it turns out to be Lowell as an Albino Werewolf. He asked Kiki that she must come to the wolf tribe village to help Boldolf after the war between their village with the Eastern Wolf Tribe. However Kiki seems to be sick lately but she wants to go there tomorrow with me escorting her there. I left her to rest and went to the plaza to talk to Molly and helping Garroth, Grey Wind and Brian mining the diamonds and the celestial shards.I told Garroth about my Kiki and the werewolves and Garroth gladly takes charge of the village and Levin. Moments later... I went to check on Levin at Kawaii-Chan's house.I talked to Brendan who is jealous of Levin and ended saw LEVIN HAS GROWN HAIR!!! I was surprised that Kawaii-Chan is giving him a piggyback ride. I hope the journey to the wolf village is going well...
Sincerly, Would be Aphmau
Dear Diary,
There is no dog of the day today though.I went downstairs to check on Alexis. Alexis is saying something and Molly is really happy about it. For some reason, Dale is upset about Zane and for what he did to Alexis. He suggest we prepare for war. But just for backup plan. Garroth is concern about Laurence because he is a Shadow Knight. I guess it's because Laurence can see where he aims his sword now... Also, Cookie is with Cadenza. Cadenza is really happy that Laurence has his sight again. I gave my gift to Levin and talked to Laurence. He said he will respect Garroth's wishes if he turns from his own will, He also thinks that Garroth was trying to come between our marriage, but I played along with him. It feels so good to see Laurence laughing again. I went to the barn to see who's in charge of taking care of the animals. I saw Emma suffering while Kyle is playing with Sean Connery and Cuddlezilla. I found Flipper outside in the lake next to the barn. I saw Corey letting Emma suffer alone... I sent my good byes to everyone and went to the docks to build a new and improve purple-colored sail ship. Before, I grabbed Kiki in the lasso, Brendan showed up and asked me to keep his little sister safe. I promised him, lassoed Kiki and went on the boat to sail to Bright Port. I came across a mysterious structure in the middle of the sea, where Donna's village used to be. I docked my ship near the docks of Bright Port and saw Azure near a mysterious statue. She told me that Lord Burt is currently at the Village Of Pikoro to discuss peace to stop a war. However, Zane told Azure to stay and defend the village by the means of leaving Lord Burt's side. He also left some guards to make sure no one leaves. One of the O'Khasis guards told me to go into my house. It was nice of Azure to make a watchtower for my house, but I have to get going to the wolf village. I have to figure something out to get there, unseen. I must get there tomorrow.
Sincerly, Would be Aphmau
Dear Diary,
In other situations, I would be in high spirits now, I sincerely would but a few things change since yesterday and it has gotten really bad.Now, down below the watchtower, there are O'Khasis Guards everywhere, I can't go anywhere because their not letting me. Kiki is going down with a fever. Kiki wants me to take her to the wolf village but we can't leave. An O'Khasis Guard came in and told me that Zane has issued a command to all O'Khasis Guards to apprehand me. Also, Zane is looking for my hand in marriage. I was about to pull out my sword when more O'Khasis Guards came in. They told me to come with them, but I refused. They then told me I'm not going anywhere because the O'Khasis Guards are around the perimeter of my house and also they placed some impenetrable bedrockium under the house. After then, they left. Moments later, a woman who just broken through bedrockium, was standing in my house. She told me that her name was Nicole, she had ran away from her home, and asked me to come with her. I readily agreed. The woman took me into what appeared to be a system of underground caves. ==CONTINUE LATER==
Community content is available under
CC-BY-SA
unless otherwise noted.